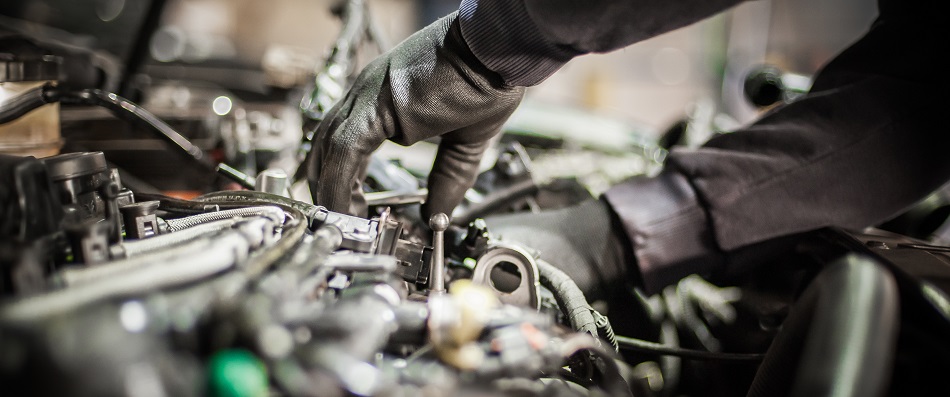 What Is an O2 Sensor?
An O2 sensor, also known as "an oxygen sensor," is part of your vehicle's exhaust system. The O2 sensors monitor the level of oxygen in the exhaust to adjust the air to fuel ratio for optimal efficiency. As you may know, your vehicle's engine contains an oxygen and fuel mixture that, if present in the correct ratios, ensures the best fuel economy for your vehicle. We at AutoWorks Car Care in Payson can go over these ratios with you if you'd like. If there is too much or too little oxygen in your vehicle's engine, the oxygen sensor will send a signal to the engine's computer and more or less fuel will enter the engine to restore the correct ratio.
To prevent engine damage and damage to the catalytic converter as well as keep your vehicle's emissions systems in check, it is important that your O2 sensor work properly; if the fuel-to-air ratio is not ideal, it will compromise the fuel economy of your vehicle. AutoWorks Car Care has performed hundreds of O2 sensor services for residents of Payson, Utah, Spanish Fork, Utah, Salem, Utah, Elk Ridge, Utah, Santaquin, Utah, and beyond, so you can trust us with your vehicle. In general, newer oxygen sensors can last for up to 100,000 miles or more if they are maintained regularly. We at AutoWorks Car Care will take a look at your O2 sensors as part of your vehicle's maintenance.
How Do I know If My Vehicle Needs an O2 Sensor Replacement?
It is imperative to note that although your vehicle may appear to need an oxygen sensor service, the real problem may be faulty spark plugs. If the spark plugs in your vehicle are misfiring, there will be excess oxygen in your vehicle's exhaust because the spark plugs are not burning the fuel and air. Our technicians at AutoWorks Car Care will check for that issue when you bring your vehicle in.
Whether you drive a Honda, Toyota, Hyundai, Chevrolet, or any other vehicle, the signs of a faulty O2 sensor are universal. In most cases, your O2 sensor can be repaired. However, you may need a sensor replacement if the oxygen sensor fails. We at AutoWorks Car Care in Utah can guide you through what your vehicle needs. Here are some warning signs that your O2 sensor needs repairs or a sensor replacement:
Your check engine light turns on: This light could turn on for a variety of reasons, and we at AutoWorks Car Care can give you an exact diagnosis. However, if your check engine light turns on and you are experiencing the following symptoms, your vehicle probably needs an O

2

sensor service.

You are getting less miles per gallon: If the O

2

control systems are not working properly, the fuel-to-air ratio will be thrown off and will compromise the efficiency of your vehicle. Not only will you end up spending more money on gas and your vehicle will have a more negative environmental impact if you do not get this issue resolved, but you also run the risk of not passing a vehicle emissions test when the time comes.

Your engine misfires and/or you experience a rough engine idle: Because the O

2

sensor controls engine timing and the all-important fuel-to-air ratio, a bad sensor can disrupt these engine functions
AutoWorks Car Care - Your Quality Shop for O2 Sensor Replacement
We at AutoWorks Car Care in Payson, UT 84651, are experts in all things auto repair. We've been fixing cars from asian vehicle, domestic vehicle, and more since 1998, and our owner Shaun Martin and ASE Certified technicians have decades of combined experience. We are one of the highest-rated auto repair shops in the area and can perform a multitude of services on your vehicle, including automotive repair and preventative maintenance. We have a review score of 100 based on reviews from 1228 satisfied customers, and our services come with a 100K Mile/5 Year warranty.
Reasons You Should Do Business With Us:
Transparency
Honesty
Integrity
We are Experts
Years of Experience
To schedule an appointment with AutoWorks Car Care in Payson, give us a call at 801-465-9096 or schedule an appointment online. AutoWorks Car Care - Honest, Friendly & Dependable Quality.